New Internet Filtering in Pakistan
A new incident of Internet filtering has just been reported from Karachi.
According to user reports, Mobilink, one of the leading telecommunications companies in Pakistan, is now requiring that all users add proxy 10.215.2.32 port 3128 in order to browse the Internet. As a result of this development, Mobilink users are unable to search for several politically sensitive keywords, including the name of the country's president, Asif Ali Zardari.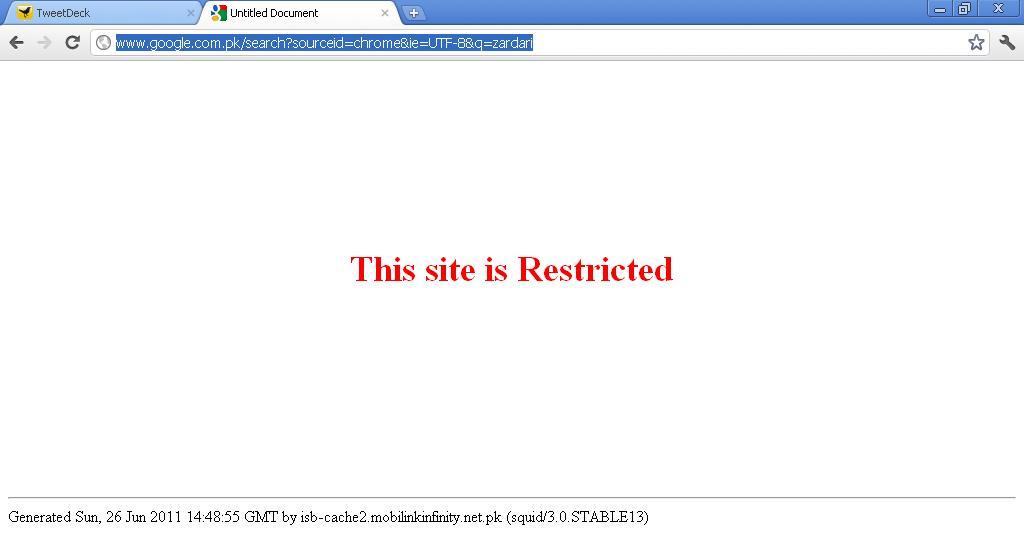 Users have also confirmed that a number of other web pages—most notably those hosting news related to Balochistan, home to a strong nationalist movement—are also blocked.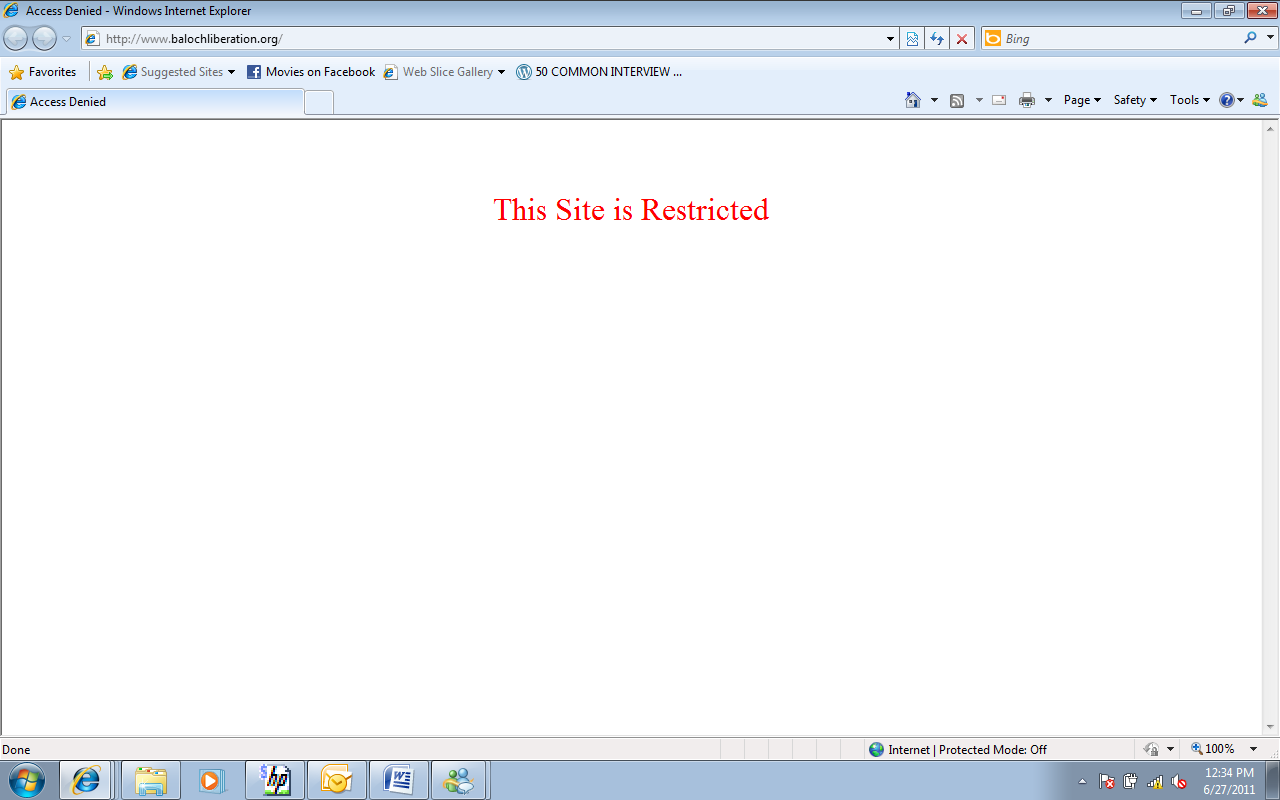 With over 33 million mobile phone subscribers, huge broadband operations throughout Pakistan, and WiMAX services in a few urban centers, Mobilink's new filtering system will directly affect a large portion of Pakistan's online community, which comprises 17 percent of the country's population, or around 28 million people.
Internet users and members of civil society have expressed strong objections to the new controls, noting that this move is in gross violation of Article 19-A of the Constitution of Pakistan and against basic consumer rights.
The regulatory authority or the Government cannot block or filter any communication channels in a democratic society. While we are aware that how the current government and law enforcing agencies are craving to control the Internet in Pakistan and curtail the Internet freedom, this incident shows that civil liberties are under severe threat in the country. We strongly believe that blocking communication channels is against democratic principles and will further tarnish the basic freedoms of Pakistani citizens.
Internet freedom in Pakistan has been under threat since 2006, when the country's first round of Internet controls was introduced by the Musharraf regime. According to research conducted by ONI Asia,1 Pakistan was the first Islamic country to implement faith-based filtering to disguise the blocking of political discourse and curb freedom of expression online, and religious censorship has remained a focus of the Pakistani authorities. The communications sphere in Pakistan remains under surveillance and is heavily monitored by government agencies without any legal or judicial oversight. Under the current democratically elected government, Internet filtering has continued, focusing primarily on religious content and information relating to the country's national security.
As there is no central agency in charge of controlling cyberspace, blocking orders are issued by a number of bodies including the Ministry of Information Technology (MoIT), Pakistan Telecommunication Authority (PTA), and the Supreme Court. The level of restriction and range of blocked websites vary by ISP, as each service provider is left to interpret censorship directives independently.
In spite of the existing controls over online communication, the Internet and social media are recognized by many as the most important platform for citizens to report on important events and human rights violations in the country. While the government is able to curtail traditional media successfully, the volume and agility of Pakistan's Internet users make online citizen journalism more challenging for the authorities to contain.
In response to the growth of social media and online journalism, the government has recently taken increasing measures to control the flow of information online. In May 2011, the Lahore High Court issued a verdict calling for tighter control over the Internet and social media sites, and asserting that "the government shall strive for legislation in this regard on the lines already adopted by other Islamic countries in addition to China."
There is currently no public knowledge of new legislation, or of the direct reasons for Mobilink's recent move to implement stricter controls on the information accessed by its users. However, the service provider's tightened restrictions represent a move toward overt censorship of political content, as well as increasingly sophisticated mechanisms of control including the use of keyword filtering. With tension building around the power of the Internet and social media, these developments suggest that Pakistan may indeed be looking to countries such as China for new ways to curtail expression, communication, and access to information through the Worldwide Web.
1. Forthcoming ONI report, 2011